Of the 209 countries with golf courses, Vietnam is the leading growth market in the world.
This judgment was signed by journalist Erik Matuszewski in a recent issue of Forbes magazine. Matuszewski has 20 years of experience writing about American and global sports and is currently the Director of the US national golf fund.
According to the latest report on the world golf market of R&A Club, based on global data from the National Golf Foundation, Vietnam has 78 golf courses in operation and 43 others being completed.
Two American golf architects, Brian Curley and Lee Schmidt, have built five golf courses in Vietnam. They plan to have three more projects in Vietnam in the next few months. And if economic conditions allow it, the pitch could be up to 20 in the future.
"After spending 20 years working in difficult terrain conditions in China, what Vietnam has is like a dream to us," architects Curley emphasized the advantage of the terrain that Vietnam owns.
Mr. Brian Curley started his career under the guidance of renowned golf designer Pete Dye – who designs golf courses scattered throughout the United States and the world. Curley then teamed up with architect Schmidt to set up the design firm Schmidt-Curley in 1999. The duo focused on the Asian golf market – where their portfolio amounted to 150 facilities.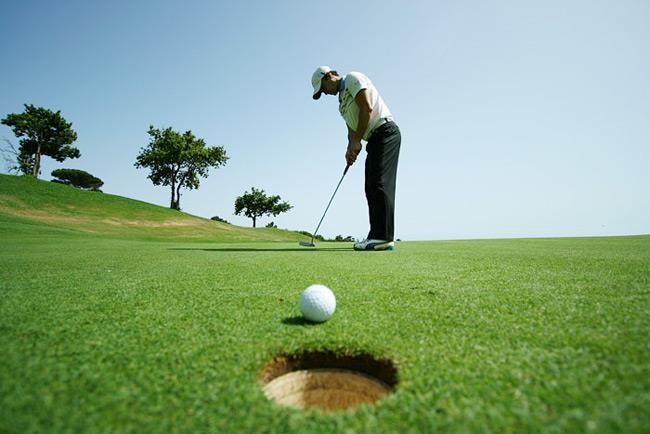 "Vietnam has many semi-desert locations and impressive terrain characteristics, suitable for golf courses," Mr. Curley added. "I hope to see continued growth in pitch here, but that will depend on a few key corporations."
Asia currently has 149 golf courses currently under construction or about to be built, accounting for 28% of the golf courses being developed worldwide. According to Forbes, no country has golf growth faster than Vietnam.
With a population of nearly 100 million, Vietnam is the 15th most populous country in the world. The number of people visiting resorts with golf courses has increased significantly in the past few years. Air travel costs in Vietnam are also more affordable, and that is one of the reasons for Forbes to believe that golf development in Vietnam has no signs of stopping.